How Reckless Driving Leads to Car Accidents
Reckless driving is any kind of driving that places others on the road at risk due to the carelessness of a driver. Speeding, texting while driving, and failing to follow traffic signs are all examples of this type of driving. While the laws for reckless driving charges vary by each state, the consequences of reckless driving are extremely severe and can involve fatalities and serious personal injuries. If you were injured in a car accident caused by a reckless driver, be sure to talk with a New York Personal Injury Lawyer. 
Common Types of Reckless Driving
Reckless driving is considered a form of negligence for other people on the road and may also be referred to as careless or dangerous driving. Common examples of reckless driving include speeding well above the limit,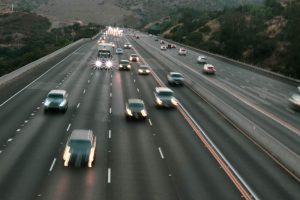 running stop signs or lights, failing to yield when needed, racing other cars, passing double-yellow lines, and speeding away from police.
Certain types of distracted or impaired driving can also fall under the same category. These include texting while driving or driving while under the influence of drugs or alcohol. These behaviors can put drivers, passengers, other vehicles, and pedestrians at risk. Since recklessness is considered negligent, the reckless driver could face justifiable lawsuits for any damages that result.
Damages can include personal injuries, property damage, vehicle damage, and death. Depending on the aftermath of the accident, a reckless driver may also face legal charges like jail time or fines.
Consequences of Reckless Driving 
Outside of the legal realm, the consequences of reckless driving can be severe and dangerous. Speeding caused the deaths of 10,111 people in the year 2016. For teenagers, speeding accounts for 31% of their deaths. For pedestrians impacted by a reckless driver, less than 50% of them have a chance of surviving if the car was traveling faster than around 18 mph.
Drivers who run red lights have caused half of the deaths of pedestrians and passengers in other vehicles. Texting and driving and related electronic distractions have become the number three cause of pedestrian deaths. Drunk drivers have also contributed to these deaths with about 15% of pedestrians being affected. 
New York Car Accidents Attorney
The act of reckless driving contributes significantly to how many people suffer injuries and deaths each year. No one should have to suffer the consequences of a reckless driver without fair compensation. Under no fault laws, insurance companies are expected to cover you after a car accident, but sometimes this coverage may not be enough. Talk to a Cortland Car Accidents Lawyer if you suffered significant injuries along with pain and suffering.
At Gattuso & Ciotoli, we have over 50 years of experience with personal injury and car accident lawsuits. Call us today at (315) 314-8000 for free consultation. You can find us in Central New York, Syracuse, Watertown, Binghamton, Syracuse, North Syracuse, Camillus, Liverpool, Cortland, and Auburn. You may be eligible to receive compensation for medical expenses, lost wages, and future expenses related to the accident.