What Are Accident Reconstruction Specialists?
After a car accident, many factors can become confused as soon as witnesses, the other driver, and other lawyers become involved. The original story of what happened can be easily distorted by faulty memory, emotional distress, multiple accounts of what happened, and the passage of time after the accident. Accident reconstruction specialists can help you advert these obstacles with their extensive training in how car accidents happen and what to expect in the aftermath of specific types of collisions. For legal help on compensation, talk to a Syracuse car accident attorney.
How an Accident Reconstruction Specialist Can Help

 
Accident reconstruction specialists can help in cases where the drivers have conflicting stories about the way that the accident occurred or when the injured victims are unable to recall anything about the accident because of a head injury. An accident reconstructionist has the training and knowledge about car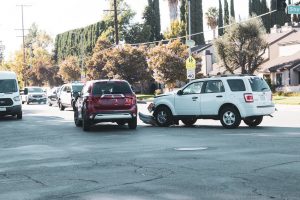 accidents needed to know when a story about how the accident happened is wrong. They can detect a fallible cause because they have studied the various factors that lead to specific types of accidents. 
The accident reconstructionist you will want to hire will have a background in engineering or physics. Be wary of accident reconstructionists who do not have any academic credentials and only claim to have obtained their training online without an official college degree. 
If you decide to hire an accident reconstructionist, they will investigate the scene of the accident, look at any pictures that were taken, talk to witnesses, and will look at the police report. They may also ask you for a copy of your medical records. When they have all this information, they will run through an extensive analysis process to look at the physics of the accident with scientific measurements and methods. 
How You Can Help an Accident Reconstruction Specialist
You may be wondering what you can do to help an accident reconstructionist with their investigation. The best thing you can do to increase your chances of a thorough investigation is to collect as much evidence as you can right after the accident.  
This means taking pictures of your injuries, the other driver's injuries, the wreckage, and damage to property around the accident. Write down your account of what happened and ask for a copy of the police report. You can even collect witness reports yourself by asking people around the site of the accident what they saw. These can help your accident reconstructionist and save you time.  
Contact a Car Accident Lawyer in New York
Figuring out the logistics of how a car accident happened can be a tedious and stressful process. This is because you were in the accident and could not see how everything happened from the outside. Car accidents happen so fast, no one has time to analyze what happened. However, this does not mean the accident cannot be reverse engineered to find out the cause. That is where an accident reconstructionist comes in. A central New York automobile accident lawyer can help you with compensation obstacles.  
At Gattuso & Ciotoli, we offer our clients four areas of legal practice. Call us at (315) 314-8000 for a free consultation today. We are located in Central New York, Syracuse, Watertown, Binghamton, Syracuse, North Syracuse, Camillus, Liverpool, Cortland, and Auburn.