About Gattuso & Ciotoli, PLLC
Attorneys
Frank Gattuso
and
Stephen Ciotoli
have more than 50 years of combined experience and we place our main focus on four areas of New York law: Personal Injuries, Employment Law, Education Law, and Class Action Suits.
Our law practice specializes in providing skilled personal injury representation in Syracuse and Central New York, for cases such as:
Medical Malpractice, including Nursing Home injuries
Workplace Accidents
Motor Vehicle Accidents, including Car, Truck, Pedestrian, Motorcycle Accidents
Defective/Consumer Products
Fall down accidents
We also aim our attention at Employment Law for both individuals and class actions in Syracuse and Central New York. We handle cases involving FLSA and New York Labor Law violations, including:
Race, National Origin, or Religious Discrimination
Age Discrimination
Gender Discrimination
Disability Discrimination
Sexual Orientation and Gender Identity Claims
Wage and Hour Claims
Overtime Claims
Wrongful Termination
Sexual and other Harassment
Retaliation
Severance/Separation Agreement
We represent and fight for individuals
who have been wrongfully injured.
We also specialize in Educational Law, which in many ways is closely related to employment law. Our knowledgeable education lawyers provide individualized service to teachers, administrators, school board members, and all others working for a school district in all matters involving their work. We also counsel families by ensuring that students have the resources, accommodations, and services available to them in order for them to achieve academic success. This is also an area in which we have counseled many school districts across New York State, regarding matters such as:
Disciplinary Actions
Parental Advocacy
Testing Accommodations
Termination of a Teacher or Administrators
Student Rights
Board Resolutions and Other Administrative Matters
If you have an education law issue, call us today to discuss your issues and let us fight for you or your child's rights. We pride ourselves on our reputation, experience, personal attention to your case.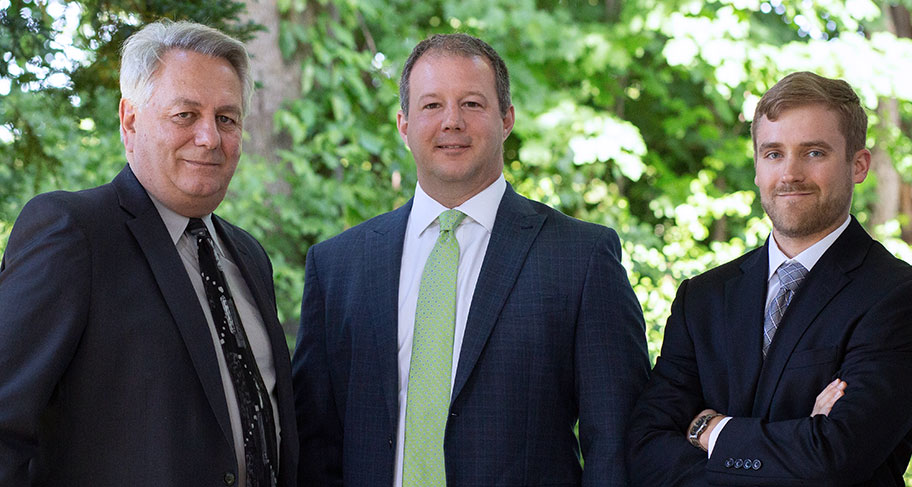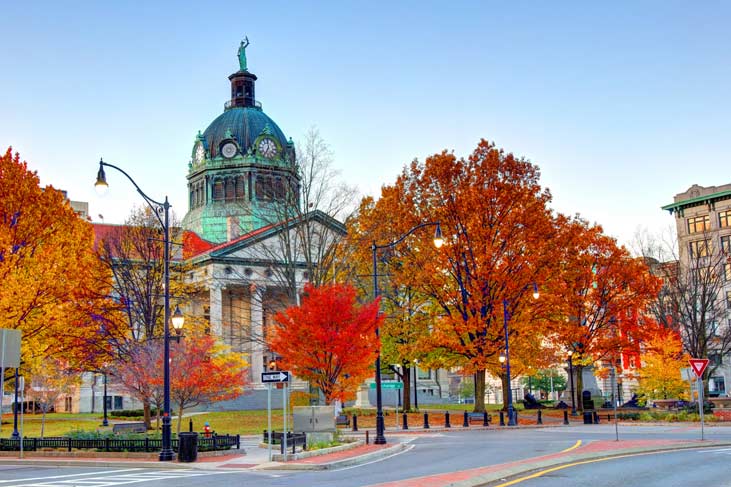 Central New York Personal Injury Law
A serious injury can be a life-changing event that also triggers anxiety and causes uncertainty for the injured person, especially when the injury was caused by someone else's carelessness, recklessness, or negligence. The process of recovering from these kinds of injuries can be extremely difficult, time-consuming, and exhausting. As you try to heal and rehabilitate, you will probably be faced with financial issues that result from your injury, on top of the pain that you are already feeling.
Hundreds of severe injuries occur every single week in Central New York. The majority of these injuries are completely preventable and occur only because of another person's careless and negligent behavior. Personal injury laws exist so that the victims and the families of victims in Central New York who have been hurt or suffered losses due to the negligence of others are able to receive the financial compensation that they are entitled to and deserve. There are many different types of injury cases and our skilled Central New York personal injury attorneys are ready to handle all of them for you.
Unfortunately, there is nothing that can change the fact that you were injured that you have endured. However, you do have the power to hire a Syracuse personal injury attorney and file a personal injury claim against the negligent parties.
Types of Syracuse Personal Injury Cases We Handle
Injuries can happen through negligent medical treatment, at your place of work (such as construction site accidents),
as the result of a tragic car accident, negligent premises owners, or the consequence of a faulty or defective drug/product. At Gattuso & Ciotoli, PLLC we can provide legal counsel for any and all of these causes of injuries in Syracuse and Central New York.
Some of the more severe injuries that people can sustain through no fault of their own are:
Traumatic brain injury (TBI): A traumatic brain injury could inflict permanent, crippling consequences on your life, putting you into a vegetative state or significantly affecting your opportunities for employment, your time with your family and other loved ones, and all parts of your personal and social
Spinal cord injury/paralysis: Total spinal cord injury could render you a paraplegic (being paralyzed in your legs only) or a quadriplegic (being paralyzed in both your arms and your legs).
Amputations: In a serious accident, it is possible for limbs to be crushed or even completely When an arm or a leg is crushed, it is usually so severe, especially in vehicle accidents, that the crushed limb has to be medically amputated.
Critical burns and scarring: Critical burns are often catastrophic and commonly give way to disfigurement, severe scarring, infections that can turn fatal, various surgeries, a decline in mobility, and potentially even amputation of a
Dog attacks/Mauling: Almost 5 million people in the United States are bitten by dogs each year. Most of these dog bite victims are children and, of those, roughly 27,000 require some form of reconstructive surgery after the attack.
Fractures: Fractures, especially multiple fractures resulting from severe accidents, may cause critical and life-threatening difficulties, like disruption to the femoral artery, vascular damage, infections, and pneumonia or other respiratory health
Internal organ damage: Damage to a person's internal organs, leading to organ bruising, internal bleeding, and even organ death, could be caused by medical malpractice, an accident on a construction job site, car accidents, slip/trip and falls, and various additional
Medical Malpractice: Medical malpractice mistakes are a preeminent reason for death and injury here in the United States. Malpractice errors committed by doctors and other medical professionals lead to as many as 400,000 patient deaths and millions of injuries every
Birth injuries: Medical mistakes made while a woman is giving birth could result in severe and life-long injuries to the baby, like brachial plexus and cerebral
Employment Law
At Gattuso & Ciotoli, PLLC, we defend the rights of employees who have been mistreated by New York employers and we work hard to make sure that they receive the financial restitution to which the law says they are entitled. If you are dealing with potential legal problems that you believe are due to a violation at your place of employment, then it would be in your best interest to talk to a well-informed employment attorney about your legal options.
Employers are legally required to adhere to distinct rules and regulations during the common practices of firing, hiring, assessing, compensating, demoting, and promoting their employees. Employers must comply with all federal and state leave laws, such as the Family Medical Leave Act and New York Paid Family Leave Benefit Law. They also cannot discriminate based on race, religion, national origin, gender, sexual orientation, age, disability or pregnancy and must comply with the Americans with Disabilities Act and Age Discrimination in Employment Act.
Wage Theft Claims
There are both federal, the Fair Labor Standards Act, and state-level laws that oversee wages. These wage laws are complicated and may be challenging for a lot of people to interpret. Our employment law attorneys are able to explain what your rights are, assess your circumstances, and ascertain whether or not your employer is guilty of any wage violations.
In the event that you are a foreign employee with no legal documentation, as so many are, you still have rights under New York State laws. All employers are required to observe the same hour and wage laws as they do for any of their employees who are United States citizens.
It is imperative that you choose an employment attorney who is familiar with federal and state labor laws. At Gattuso & Ciotoli, PLLC, we have an extensive understanding of this particular area of New York law. We will methodically evaluate your case, lay out your best legal choices, and provide sound legal advice.
Harassment and Discrimination Claims
Harassment and discrimination in the workplace are very sobering issues. State and federal laws were enacted in order to safeguard employees from being abused at their place of work. If you have been discriminated against or harassed by your boss, another employee, someone in administration, or someone else at your job, you need to discuss the situation with a seasoned Syracuse or Central New York employment attorney. Gattuso & Ciotoli, PLLC represents those victims who have been physically or emotionally harmed by their employers or co-workers in the state of New York.
It is against both state and federal laws for any employer to manage any employee differently due to that employee's:
Age
Country of origin
Race
Religious convictions
Gender
Sexual orientation
Pregnancy status
Handicap
If you think that you have been unfairly discriminated against in regards to your firing, hiring, severance, rate of pay, demotion, promotion, performance evaluation, or request for necessary medical leave, then you need to hire qualified legal representation. You could very well have a valid, legal employment discrimination lawsuit on your hands.
Non-competition Agreement Claims
A lot of corporate employees, especially those who are higher up in the company, are asked to sign non-competition agreements. Also known as non-compete agreements or covenants not to compete, these agreements usually offer a safeguard for the employer via the limitation of an employee's activities, in the event that the employee vacates their position within the company. Although these non-compete agreements are an essential part of corporate life, they are oftentimes way too prohibitive and could leave a person completely incapable of seeking any equivalent form of employment in their chosen field.
If your new employer is demanding that you endorse a non-competition agreement, then a New York employment law attorney could offer you a lot of help. At Gattuso & Ciotoli, PLLC, we examine all employment contracts and deals and fight to defend the rights of our clients. We will also agree to represent employees and employers who are already at odds over the terms of a non-compete contract.
Class Action Law
A class action lawsuit is a very specific type of lawsuit that is recognized under both state and federal rules of civil procedure. One exploited worker or consumer is capable of bringing a lawsuit against the company on behalf of any of the other employees or consumers who have suffered similar damages. The group that is behind the lawsuit is referred to as a class. Every individual member of the lawsuit's class will earn a portion of the money damages that are awarded the claim is finally settled, or a jury verdict is achieved. Therefore, a large number of employees or consumers, who have each sustained harm that on their own would not warrant the cost of prosecution can combine their claims collectively in order to achieve an adequate and fair outcome.
Commonly seen class action lawsuits, particularly in the restaurant and hospitality industries, are alleged breaches of the Fair Labor Standards Act, for neglecting to pay workers minimum wage or overtime pay, misclassification of salaried employees, off-the-clock work, and tip sharing violations. An example of a consumer-based class action is a violation of the Fair and Accurate Credit Transactions Act, which allows lawsuits to be brought against businesses for every single debit or credit card receipt given to a patron that did not correctly encode the card's number or the date of expiration. Also, defectively made products that either cause injuries or simply don't meet the expectations of the consumer. The class action attorneys at Gattuso & Ciotoli, PLLC have a great deal of practice in representing and advocating for employment and consumer victims who are looking to pursue these sorts of claims.
When an employer is threatened with a class action lawsuit, and its likely disastrous economic blowback, they are then left with two possible options. The first is to roll the dice by going ahead with the lawsuit, and the second is to resolve the matter as swiftly and quietly as possible. If you think that you have reason to bring about this form of class action lawsuit in the Syracuse or Central New York area, you need to get in touch with the hard-working class action lawsuit attorneys at Gattuso & Ciotoli, PLLC.
Why Choose Gattuso & Ciotoli, PLLC?
Working with Gattuso & Ciotoli, PLLC, you will benefit from our decades of experience and our hands-on, one-on-one, personalized service. You will speak directly with a skilled legal services attorney in Syracuse or Central New York that has the skills and knowledge that you need.
We specialize in several areas of law and can put our years of insight to use for you in your case. Contact the attorneys at Gattuso & Ciotoli, PLLC today to find out if you have the right to pursue a claim at (315) 314-8000.