Act Quickly After a New York Car Accident
If you have ever been involved in a car accident in New York, you already know how stressful the situation can be. This is especially true if you are driving with any passengers. We understand that your primary concern after an accident is to make sure that you and all other involved parties are safe. We also understand that dealing with an accident gets much more complicated if there is any property damage or personal injury involved.
Many people mistakenly believe that their auto accident is not serious enough to seek out an attorney. In reality, many common automobile accident injuries do not make themselves apparent until well after the accident has occurred. For this reason, it is in your best interest to act as though you have a potential case on your hands until it is absolutely certain that you do not.
It Takes Time to Prepare a Case
Most people know that there is a statute of limitations for most cases of personal injury. Once the statute runs out, the victim is generally barred from pursuing the case for the foreseeable future. This is usually the number one reason people are encouraged to contact an attorney immediately after an accident. While this is certainly an important reason, it is not the only one.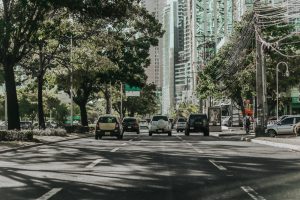 What many people do not realize is that it takes time to prepare a case. This means that you cannot just present an attorney with a case at the very last minute and expect them to take it on; quite the contrary. Litigating a personal injury case is much more than simply filing paperwork. A competent personal injury attorney needs a good amount of prep time to collect all the proper evidence for you to win your case.
This is, of course, assuming that you have a clear-cut case at hand. If you have a case where you may be argued to have been at fault, your attorney may need to conduct an even more thorough investigation to prove your innocence. This may include soliciting expert opinions and testimonies. So, if you want to get the best possible result, you will want to give your lawyer as much time as possible to strategize your case.
Waiting Too Long Can Mean Losing Evidence
Every successful personal injury claim is built on a mountain of evidence in your favor. Most pieces of evidence following a car accident are rather temporary. Even if you procure an eyewitness case, there is the potential that they will not be willing to testify later on if you wait too long to file. Plus, memory is unreliable and fades. You want to file while everything is still fresh in your mind, and no surveillance footage or records have had the chance to be lost.
Additionally, waiting too long to file a claim may give an insurance company to argue in favor of the at-fault party's innocence. They may claim that it was an intervening event that caused your injuries. Filing your claim immediately can help prevent this.
Seeking Legal Help
If you or a loved one have recently been involved in a car accident in New York, we at Gattuso & Ciottoli may be able to help. Our offices are based in Syracuse and we proudly serve the Central New York area, including Syracuse, Watertown, Binghamton, North Syracuse, Camillus, Liverpool, Cortland, and Auburn. Contact us today to schedule a free consultation with one of our experienced New York car accident attorneys. Let us fight for you.