Are Drunk Drivers Automatically Responsible for Car Accidents?
In 2017, 10,874 people died from drunk driving accidents. This is because alcohol disrupts several cognitive processes that are needed for safe driving, but many people still choose to drink and drive. While driving drunk is illegal, this may not always place drunk drivers at fault if they did not directly cause the car accident.
However, some car accidents are straightforward and it is obvious that the other driver was at fault. Try talking with an experienced Central New York Drunk Driving Accident Lawyer for help with determining negligence and figuring out whether your injuries reach beyond the threshold of no-fault insurance.
The Rules of No-Fault Insurance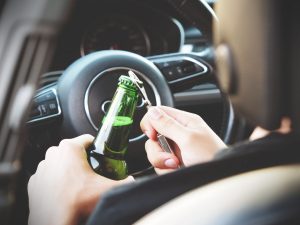 Before you can understand the complicated process of determining negligence with drunk drivers, it helps to know the basics of New York auto insurance. New York requires all drivers to register with no-fault insurance. No-fault insurance automatically covers your damages after a car accident but limits your ability to sue the other driver. These damages include medical expenses, lost wages, and vehicle damage related to the accident.
You are only allowed to sue for physical or psychological injuries if such injuries are severe enough to significantly alter your life for a long period of time or for life. Traumatic brain injuries, serious spinal cord injuries, amputations, death of a fetus, and injuries that require long-term treatments fit this category. This means that if you were hit by a drunk driver, you may only be able to receive additional compensation if your injuries are severe enough to warrant further compensation.
Criteria of Negligence
Negligence occurs when a party causes harm to another party through irresponsible or wrongful actions. Drivers who run red lights, speed, or veer into wrong lanes are considered negligent. This can be used against them in court by the other driver, but only if serious injuries were suffered.
Drinking while driving by itself cannot be used against the driver in court. A lawsuit can only be filed against the drunk driver if that driver is found guilty of negligence. For example, a driver who was drinking, veered off into the wrong lane, and hit another car would be vulnerable to a lawsuit. Although, a drunk driver who was rear-ended by a car would not be held responsible for the wreck.
Car Accident Attorney in New York
Severe injuries, like traumatic brain injuries and chronic whiplash, can seriously alter a person's life. Recovery can interfere with holding a job and maintaining relationships. A Syracuse Car Accidents Lawyer may be able to help you earn the compensation you need to cover the long-term medical expenses and lost wages from these injuries.
At Gattuso & Ciotoli, we offer four areas of legal expertise. Our services can be found in Central New York, Syracuse, Watertown, Binghamton, Syracuse, North Syracuse, Camillus, Liverpool, Cortland, and Auburn. Call us at (315) 314-8000 today for a free consultation. We will investigate the accident, collect additional evidence relevant to the case, and will build a strong defense for you if your case ends up going to trial.