Causes of Car Accidents in New York
There are several ways a car accident can happen, but there are two main causes that are so common that laws have been passed to restrict them. These include distracted driving and drug use like alcohol. Texting and driving laws were the first set of restrictions that attempted to manage the distracted driving problem, but recent laws have restricted the use of any electronic device while driving. If you suffered injuries from an accident caused by a distracted or intoxicated driver, consider hiring a New York Car Accidents Attorney.
Types of Distracted Driving
The two main types of distracted driving are using electronic devices and driving while sleep deprived. Electronic device use ranges from cellphone use to typing in directions on a GPS. These actions can take a driver's eyes and attention away from the road, which often causes people to miss turns and other cars.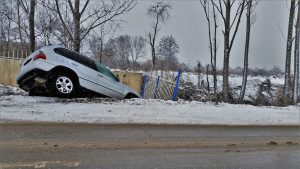 When it comes to distracted driving, any kind of multi-tasking can cut someone's attention in half because the brain is forced to pull behaviors from limited resources, which slows reaction time. Reaction time is an important skill when it comes to stopping at unexpected red lights or sharp turns. Even listening to something has been shown to decrease spatial processing by 40%. Spatial processing allows us to be fully aware of our surrounding environment and any changes that occur. This is a key aspect of driving safely.
Drowsy driving, from sleep deprivation, slows reaction time, attention, and the ability to keep the steering wheel straight. Many people have been known to fall asleep at the wheel during late night drives after a long day.
Substance Use While Driving
Alcohol and other drugs can significantly impair normal driving abilities due to their prolonged effects on the nervous system. Drunk driving alone claimed the lives of 1,837 drivers in 2017.
After drinking alcohol for a few hours, many people reach a blood-alcohol concentration (BAC) of 0.05%. People at this level tend to experience decreased alertness, poor muscle coordination, and trouble steering the wheel of a car accurately. At the illegal driving level of 0.08% BAC, coordination skills decrease, along with judgment, self-control, and general perception. These commonly cause drivers to struggle with controlling the speed of the car and many begin making mistakes because their senses become dulled.
Car Accident Lawyer in New York
No one expects to find themselves in the aftermath of a car accident, but these things can happen under the wrong circumstances. Medical bills and the expenses of vehicle damage can add to the stress of dealing with what happens after the accident. However, you may not have to remain stuck in a financial struggle. Talk to a Liverpool Automobile Accidents Attorney if the accident was caused by a distracted driver.
At Gattuso & Ciotoli we have years of experience in handling car accident cases. Call us today at (315) 314-8000 for a free consultation. Our legal services are offered in Central New York, Syracuse, Watertown, Binghamton, Syracuse, North Syracuse, Camillus, Liverpool, Cortland, and Auburn. Our goal is to investigate the accident and collect the evidence necessary to earn you the compensation you need to recover successfully.