Common Types of Medical Errors
Many people don't realize how common medical errors are in the health profession. Everyone is human after all, even your doctor. Some medical errors are more damaging than others. Recovering from serious damages can be difficult, especially if the damages were permanent or life-threatening. The good news is that you may be able to financially recover from these damages if you talk to an experienced New York Medical Malpractice Lawyer. Understanding the different types of medical errors involved with malpractice can help you recognize them if they happen to you. 
Types of Medical Errors
Some of the most common medical errors in 2017 were surgical infections, blood clots, pneumonia caused by a ventilator, bloodstream infections, falls, urinary tract infections, pressure ulcers, and negative reactions to medications. Diagnostic errors are also common and tend to stem from tunnel vision based on an assumed diagnosis before sufficient evidence is gathered.  
The scary thing about diagnostic errors is how they can severely affect a patient. Certain misdiagnoses can make patients think they only have a month to live, involve irreversible surgery, or may miss serious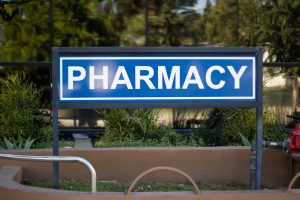 medical conditions that need to be treated right away. Patients with doctors who missed serious infections or diseases have died from this type of diagnostic error. Other types of diagnostic errors include delayed diagnosis and failing to test a sufficient differential diagnosis.  
Most medical errors are caused by miscommunication, not ordering adequate medical tests, not looking at past medical history, and simple carelessness. Some of these come from ignorance, while others are exacerbated by fatigue from working long hours. Emergency physicians and nurses tend to work in shifts and some are on-call 24 hours a day.  
Dangers of Medication Errors
Medication errors also represent a high amount of medical errors in the healthcare system. These can happen when the wrong dose of medicine is prescribed, a dosage amount or type of medication is miscommunicated, or certain medication is given to the wrong patient. Some of these mistakes can lead to serious harm to the patient, while others may be harmless.  
Common examples of adverse effects caused by medication errors include allergic reactions and overdoses. This is why checking a patient's history of allergic reactions can be important for deciding which medication to prescribe. Many medication errors happen because of incorrect or misinterpreted medicine abbreviations, biases, rushed environments with heavy demands, and medications that appear similar to each other.  
Medical Malpractice Lawyer in New York
Recovering from the aftermath of a medical error can be a stressful and tedious process. If you suffered harm from a medical error, consider hiring an Auburn Personal Injury Lawyer to see what your options are. Depending on the injuries or damages you suffered, you may be eligible to receive compensation for medical costs, pain and suffering, and lost wages.  
At Gattuso & Ciotoli, we offer our clients four areas of legal practice. Contact us today at (315) 314-8000 for a free consultation. Our offices are located in Central New York, Syracuse, Watertown, Binghamton, Syracuse, North Syracuse, Camillus, Liverpool, Cortland, and Auburn. We will work with you to help you earn the compensation you need to recover.