Do I Need an Attorney Against Medical Malpractice?
Medical malpractice is a serious problem. It affects thousands of people every year, and many victims do not even know that they have been targeted by it. Medical malpractice can take on many different forms, such as delayed diagnosis, medication errors, negligence during pregnancy or labor, and surgical errors. It is important to remember that this list is not exhaustive and that you may have been affected by medical malpractice in other ways. If you or a loved one have recently been a victim of medical malpractice, you may want to consider speaking to an experienced New York medical malpractice attorney. 
You May Not Even Recognize Medical Malpractice
It is important to keep in mind that not every medical mistake leads to a valid medical malpractice claim. Before you try to file, you will want to know exactly what medical malpractice is. Legally speaking, medical malpractice is a type of professional negligence in the healthcare profession. When a healthcare professional fails to meet the established standard of care, they may be guilty of medical malpractice. However, fully understanding this standard requires that you have significant experience with all the laws and systems surrounding it. In other words, it may be difficult for you to navigate a medical malpractice claim on your own. For these reasons, you may want to seek out help from a legal professional.
Do Not Feel Guilty About Pursuing a Medical Malpractice Claim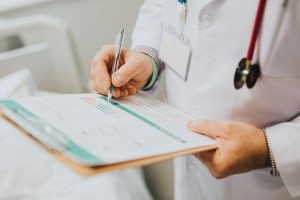 Many times, victims of medical malpractice feel guilty about pursuing their claim. They may feel as though they are putting someone's livelihood at stake. You should rest assured knowing that anyone who works in the healthcare profession knows that they are in a high-risk industry. Because of this, they will always have lawyers on call to take care of any potential problems. They will do anything in their power to defend themselves against any claims of medical malpractice. They are also totally prepared to delay or minimize any claims brought on by any unrepresented victims. 
It Can Be Difficult to Understand the True Valuation of Your Case
We have already established that it is very difficult to win a medical malpractice case without an attorney. Even if you do end up getting the insurance company to admit liability, you may very well be offered a settlement that is actually way below the true valuation of your claim. This is because insurance companies have absolutely no incentive to offer you any more money than the absolute bare minimum. Operating without the threat of litigation gives them all the more reason to lowball you on your medical malpractice claim.
Seeking Legal Help
If you or a loved one have recently suffered personal injury as a result of medical malpractice, we at Gattuso & Ciottoli, PLLC may be able to help. Our offices are based in Syracuse and we proudly serve the Central New York area, including Syracuse, Watertown, Binghamton, North Syracuse, Camillus, Liverpool, Cortland, and Auburn. Contact us today to schedule a free consultation with one of our experienced New York medical malpractice attorneys. Let us fight for you.