Do Traumatic Brain Injuries Increase Your Chances of Strokes and Dementia?
Traumatic brain injuries (TBIs) tend to happen after a violent blow to the head and can lead to various cognitive and behavioral symptoms that impair daily functions. Many people struggle with movement, emotions, concentration, memory, or sensations of touch after TBI. In severe cases, people may have to quit their job because they can no longer walk or perform other tasks necessary for their position.
Do not hesitate to talk to a New York Personal Injury Lawyer if you have suffered TBI in an accident caused by someone else. You may be able to file a personal injury claim for compensation.
Traumatic Brain Injury and Strokes
Five years after receiving TBI, 8.2% of patients suffered a stroke; TBIs that involved skull fractures increased this risk. Subarachnoid and intracerebral hemorrhages, which lead to stroke, have also been shown to increase in people who have suffered TBI.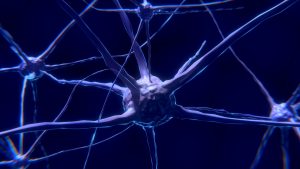 Strokes occur when the brain's blood supply is disrupted or cut off, causing death of brain tissue due to inadequate blood flow. This tissue death can lead to a loss of function on one side of the body, like paralysis or lack of sensation. It is speculated that cerebrovascular damage from TBI can throw off blood flow to the brain enough to increase one's risk for stroke.
In other cases, the physical hit to the head that causes TBI may also loosen blood clots that can lead to ischemic strokes. The leakage of blood in hemorrhagic strokes may be provoked by artery bleeding caused by severe TBIs.
Can Traumatic Brain Injuries Lead to Dementia?
Dementia is one of the most commonly-feared results of TBI early in life because multiple studies have found a link between these two forms of brain damage. The areas of the brain that die months after TBI tend to match the same areas of the brain that are negatively affected in Alzheimer's disease, a form of dementia. This can lead to memory problems and poor behavior regulation.
A moderate-to-severe TBI can lead to dementia, but so can subsequent minor TBIs. Minor damage can add up to significant damage later on. It is not uncommon for multiple concussions received during sports to lead to mental impairments later in life. This is why people who have been in several different car accidents should check with their doctor concerning their brain health.
New York State Personal Injury Attorney
Traumatic brain injuries can significantly alter someone's life if left untreated or unnoticed.  The long-term medical care needed for severe brain injuries can put many people in debt if they are not prepared for the life changes that often follow. Many people will have to quit their current job or find a job that better suits their needs. However, you may not have to struggle financially if you speak with an Auburn Traumatic Brain Injuries Lawyer about whether you qualify for a personal injury claim.
At Gattuso & Ciotoli, we offer various types of legal assistance to our clients. Our services are provided in Central New York, Syracuse, Watertown, Binghamton, Syracuse, North Syracuse, Camillus, Liverpool, Cortland, and Auburn. Call us today at (315) 314-8000 for a free consultation. We will investigate your claim thoroughly to help you claim the compensation you need.