Doctors Charged with Medical Malpractice Are Allowed to Work in New York
Needless to say, whenever a doctor hears the term "medical malpractice," shivers travel up and down their spines. The fact of the matter is that the men and women who choose to become physicians are ready to help people live happy and healthy lives. Still, it is important to remember that, although it might be one of the most advanced "natural computers" on the planet, the human body is a delicate piece of equipment that can suffer severe problems. In the end, mistakes can unintentionally happen, making life not just difficult for the patients who suffer from these mistakes but also for the doctors who inadvertently caused these.
After a malpractice case, many doctors will face a boatload of issues, including some restrictions on where and when they can work again. However, such physicians can find luck in the State of New York.
How is this possible? Let's take a closer look and find out.
"Medical Malpractice" in a Nutshell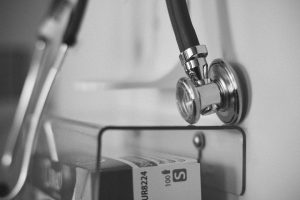 As the name suggests, medical malpractice is any sort of negligent treatment or unskilled practice (carried out by doctors, nurses, pharmacists, or other healthcare professionals of similar ranking) towards patients. For example, if a pharmacist hands out the wrong medication to a patient, who in turn suffers severe side effects, this would be considered medical malpractice.
Consider the fact that our country spent $3 billion on medical malpractice suits in 2012, and you can see why this is such a severe and frightening issue for patients and doctors alike. In fact, out of reaction to this severe issue, doctors will now practice "defensive medicine," the process of ordering secondary or tertiary tests to ensure a patient has received proper care.
A Lucky Draw for Doctors in New York
Surprisingly, doctors who have been charged with medical malpractice, even on felony counts, can still practice in New York State. According to the New York Office of Professions, bread crumb trails of crimes do not exist, as the board can choose a doctor based on qualifications alone. As a result of this ruling, many patients will be concerned about the trustworthiness of their physicians (obviously).
Is My Doctor Trustworthy?
Given this information, you are probably concerned if your doctor can be trusted.
However, several tools are at your disposal to help you discover whether or not your doctor has been charged with medical malpractice or not. First, the New York Department of Health offers a plethora of resources, including links to the Office of Professional Medical Conduct and a link to the New York State Physician Profile. For full-scale studies on your doctor's experience, you can also click through Doc Info (established by the Federation of State Medical Boards of the United States) to conduct a nationwide search for your physician's records.
Personal Injury Lawyer in New York
Once a year or on a bimonthly basis (or sooner), we rely on doctors to help us through our smallest and most severe problems throughout our lifetimes. Whether people are suffering from chronic illnesses or dealing with the common cold, our healthcare providers are here to make sure we enjoy every moment, but the fact of the matter is that the human body, like any complex machine, is extremely vulnerable to the smallest error. In the case of a botched surgery or misdiagnosis, patients can suffer even more pain than before, leading to disastrous consequences.
Although this might be difficult, though, you must remain calm. With the assistance of a lawyer who is experienced with personal injury cases, you can gather viable resources to create a strong case in court.
Here at Gattuso & Ciotoli, PLLC, our combined 50 years of legal experience overlays some of the most high-quality legal services to accident victims who live in the vicinity of Syracuse, New York. We value your perspective on your case and your goals for the future and ready to help you receive the justice you deserve, every step of the way. For more information on our four practice areas or details about a claim, contact us at (315) 314-8000 today.