Factors Behind a Failure to Diagnose an Illness or Injury
Overall, the medical field is littered with complications for patients and doctors alike. On one hand, those who are suffering from pain, fever, or other symptoms are overwhelmed by fear or frustration, while doctors are extremely anxious about giving the proper diagnosis. One wrong instruction and a patient's illness or injury can be improperly diagnosed, resulting in catastrophic consequences.
As careful as the majority of doctors may be, human errors always seem to enter the picture at some point. If they are not too careful, physicians can ignore subtle symptoms or not catch something that is extremely severe. On the flip side, a doctor may make a subtle or grave error while performing surgery on a patient.
So, what factors lead up to these disastrous mistakes? Let's take a closer look and find out.
What Is a Diagnostic Error?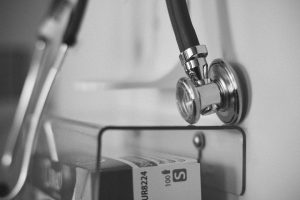 Ultimately, a proper diagnosis is determined by three factors: thorough knowledge of medicine, diagnostic experience, and overall skills. As expected, this particular system of identifying illnesses and injuries is a bit tricky, as the World Health Organization points out. In some cases, doctors will understandably struggle, as some illnesses and injuries have phantom symptoms that might not surface until the problems progress.
The World Health Organization confirms that diagnostic errors include:
Missing a diagnosis
Negligently delaying a diagnosis
Making an incorrect diagnosis
Pinpointing the Roots of Diagnostic Errors
Due to the severity of these incidences, medical professionals have been working to figure out ways to prevent further errors. The Patient Safety Network reports that one of the most important factors behind a successful diagnosis is feedback from patients and other primary caregivers. One of the strongest benefits to this preventative measure is medical technology, which has helped doctors diagnose sicknesses and injuries that are hard to identify.
Diagnostic Errors vs. Medical Malpractice
According to HG.org, doctors are not fully responsible for a misdiagnosis (at least, from a legal standpoint). As a result, the victims must be prepared to prove the following three factors in a diagnostic error case:
The patient must have already had a relationship with his/her doctor.
The doctor must have been negligent during his/her examination or procedure.
The negligent action harmed the patient in some way.
Personal Injury Lawyer in New York  
We rely on doctors to help us through our smallest and most severe medical problems throughout our lifetimes. Whether people are suffering from chronic illnesses or dealing with the common cold, our healthcare providers are here to make sure we enjoy every moment of life to the fullest. But the fact of the matter is that the human body (like any complex machine) is extremely vulnerable to the smallest error. In the case of a botched surgery or misdiagnosis, patients can suffer even more pain than before, leading to disastrous consequences.
Here at Gattuso & Ciotoli, our combined 50 years of legal experience overlays some of the most high-quality legal services to accident victims who live in the vicinity of Syracuse, New York. We value your perspective on your case and your goals for the future and ready to help you receive the justice you deserve, every step of the way. For more information on our four practice areas or details about a claim, contact us at (315) 314-8000 today.