Factors that Cause New York Car Accidents
Various factors can lead to a car accident in New York. Some factors involve medical conditions, weather, driving behaviors, and perception of the road. Human errors can play a big role in car accidents and cover everything from drowsy driving to distracted driving. Even something as simple as having an engaging conversation with someone has been known to lead to accidents. If you suffered personal injuries from a car accident caused by a negligent driver, talk to a Central New York Car Accidents Attorney.
Common Types of Human Errors
The NHTSA classifies human errors into different groups: recognition errors, decision errors, performance errors, and nonperformance errors. These groups have been analyzed and built with car accident statistics in an attempt to understand what causes these accidents.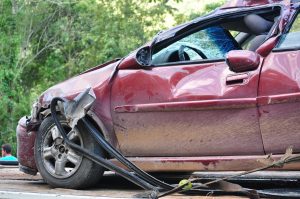 The largest group, at 41%, is recognition errors. These errors center on your perception of the road, which can be broken down into having your eyes and attention on the road. Most car accidents were found to be caused by distractions, inattention, and poor surveillance of other car activity on the road. Distractions often come in the form of texting, adjusting the GPS, talking on the phone, and other types of cell phone use. Poor surveillance happens when a driver does not look well enough or misses another car in their blind spot.
Nonperformance errors represent the smallest factor in car accidents at 7%. Sleep deprivation is the most common cause in this group. Decision errors make up 34% of car accident causes. These involve turning too fast, making wrong assumptions, and misperceiving how far away other cars or objects are.
Ways to Avoid a Car Accident
A large part of learning how to avoid car accidents is knowing what to avoid when it comes to driving. Always avoid driving if you have a blood-alcohol concentration (BAC) over 0.08%. Also, avoid driving if you feel intoxicated from other types of drugs. Sleeping pills and certain prescription medications also count. Read the labels to check for warnings about driving.
Avoid distractions, like cell phones or other electronic devices. Attention to the road plays a bigger role than many people think for safe driving. Follow traffic laws and recommendations. Speeding is the cause of 29% of car accidents.
Remain cautious while driving in parking lots. There is no need to rush unless there is some kind of serious emergency.
Car Accidents Lawyer in New York
Many people who survive car accidents come out with bone fractures, traumatic brain injuries, spinal cord injuries, and soft tissue damage that can run up the medical bill. However, you may not have to pay for all this if the accident was caused by another driver. Consider hiring a Liverpool Car Accidents Attorney to discuss whether you can seek additional compensation. Compensation could be used to cover pain and suffering, medical expenses, and lost wages.
At Gattuso & Ciotoli, we offer clients four areas of legal practice. Contact us at (315) 314-8000 today for a free consultation. We are located in Central New York, Syracuse, Watertown, Binghamton, Syracuse, North Syracuse, Camillus, Liverpool, Cortland, and Auburn. Our goal is to help you receive the compensation you need to recover.