Filing a Lawsuit for a Concussion Caused by a Car Accident
Concussions are often written off as minor injuries, but the truth is that some concussions can be life-threatening if left untreated. Knowing what symptoms to watch for may prevent further brain damage that could lead to lifelong impairments. It is also important to know what to do after the car accident because you may be entitled to compensation. However, since New York is a no-fault insurance state, this can become complicated. Talk to a New York Personal Injury Lawyer to figure out your options.
New York Insurance Limitations
No-fault insurance, or personal injury protection (PIP), means your insurance company is expected to automatically cover expenses related to your injuries. This can happen regardless of who was at fault for the accident. However, there are limits on how much your insurance company may cover.
Expenses for medical bills, lost wages, and funeral costs tend to be covered by no-fault insurance, but there are often limits placed on how much you can be compensated. Lawsuits are only allowed if your injuries are severe enough to warrant more compensation. For example, permanent damage that significantly impairs certain aspects of your life may count as severe. Brain damage from a concussion may also count if the symptoms are severe enough.
Differences Between TBI and Concussions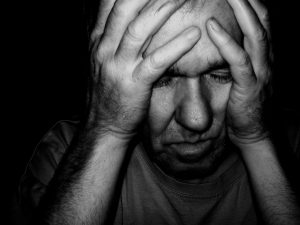 Many concussions only come with temporary symptoms, but in certain instances, some concussions can lead to further damage if not checked by a medical professional. The first symptoms you will notice are headaches, nausea, ringing ears, fatigue, and dizziness. You should seek medical attention when these symptoms worsen or if you experience the following effects:
Slurred speech
Feelings of weakness or numbness in the extremities
Vomiting that does not go away
Seizures
Sense of confusion or disorientation
Memory loss and other cognitive problems may be signs of a worse condition known as a traumatic brain injury (TBI). TBIs almost always require immediate medical treatment because this type of injury can cause permanent damage.
When you first go in, you can expect your doctor to order imagery tests to see if there is anything physically going on in your brain, like blood accumulation, swelling, or skull fractures. Only some concussions will warrant a lawsuit under the conditions that severe symptoms are persistent and require further medical treatment.
New York Car Accident Attorney
Medical expenses for brain injuries can place a lot of people into serious financial troubles after a car accident. You may not have to let this be you. If the car accident was caused by a negligent driver and you are struggling with serious side effects from your concussion, then you may be eligible to file a personal injury lawsuit. Consider consulting with a Cortland Car Accidents Attorney who can help you determine the best course of action.
At Gattuso & Ciotoli we offer four main areas of legal practice. Contact us at (315) 314-8000 for today free consultation. You can find us in Central New York, Syracuse, Watertown, Binghamton, Syracuse, North Syracuse, Camillus, Liverpool, Cortland, and Auburn. We will work with you to help you earn the compensation you need to recover physically and financially.