How Broken Bone Lawsuits are Filed in New York
Car accidents have a history of causing a variety of bone fractures. Severe fractures can end up costing thousands of dollars in surgery and medications. Leg and hand fractures can put someone out of a job for months until the bones heal. Spine and skull fractures can cause permanent damage to the nervous system that can lead to lifelong disabilities.
New York is a no-fault insurance state, but depending on the severity of your injuries, you may still be able to file a personal injury lawsuit. Consider consulting with a Central New York Personal Injury Attorney for more information about your options.
Types of Bone Fractures
There are several types of bone fractures that can occur almost anywhere in the body. Bone breaks tend to be caused by falls, violent hits to the body, or extreme tension on part of the body like a joint. Some breaks are able to heal within a month, but others may take close to a year.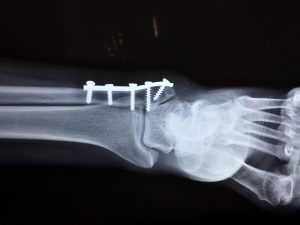 Stable fractures describe perfectly straight breaks where the bones are able to line back up with a simple cast. Transverse fractures occur when the bone breaks horizontally, whereas oblique fractures occur at an angle. Open compound fractures break through the skin and sometimes require surgical interventions.
Comminuted fractures are the most serious types of bone breaks because, with these, the bones are shattered. These require surgery to remove shards of bone that could damage tissue. Many people with comminuted fractures have metal screws, plates, or rods attached to the bones to put them back together.
Suing in a No-Fault Insurance State
As a no-fault auto insurance state, New York insurance companies are usually able to cover medical expenses for those affected by a car accident. This eliminates the need to file a personal injury lawsuit because you are already compensated. However, injuries that are severe are an exception to this criteria.
If you suffered a broken spine, skull, or open-wound fracture, you may be eligible for further compensation. This compensation is normally used for pain and suffering, lost wages, and psychological distress as a result of your injuries. A lawyer can help you collect the evidence needed to file this type of lawsuit.
Personal Injury Lawyer in New York
Severe bone fractures can cause a lot of prolonged pain and suffering. Many people find themselves trapped in a hospital bed for several months and some may lose their former job as a result. Lost wages from no work plus medical bills for long-term treatment can place many people in a financial crisis. This does not have to be you. Talk to a Binghamton Car Accidents Lawyer about your situation and they may be able to help you earn the extra compensation you need to recover.
Gattuso & Ciotoli offer four areas of legal expertise and have helped various clients with personal injury cases for over 50 years. Call us today at (315) 314-8000 for a free consultation. Our legal services are provided in Central New York, Syracuse, Watertown, Binghamton, Syracuse, North Syracuse, Camillus, Liverpool, Cortland, and Auburn.