How Can Expert Witnesses Help My New York Car Accident Claim?
What do you picture when someone says the word "witness"? If you are anything like most people, the first thing that comes to mind is probably someone sharing an eyewitness testimony. But did you know that expert witnesses are also often called to take the stand? Especially in auto accident claims with contentions around liability, an expert witness can be an integral part of the litigation process. Expert witnesses are sometimes even called before a case goes to trial. So who can be an expert witness and what exactly do they do?
Defining Expert Witnesses
An expert witness is someone with "a defined area of expertise and on that basis and strictly within that area, is allowed to give opinion evidence to the Court (or jury, as the case may be)." In contrast, a witness is anyone who "perceives an event (by seeing, hearing, smelling, or other sensory perception)." Expert witnesses do not have to have been present for the accident. However, they are uniquely qualified and credentialed to help the court or jury analyze the case from a technical perspective. In the case of an auto accident claim, they may help clear up issues of causation, the severity of injuries, the financial and emotional impact of the accident, issues of liability, et cetera.
Types of Expert Witnesses
The most common types of expert witnesses in a car accident claim tend to be accident reconstructionists, accountants, medical experts, and psychologists. Accident reconstructionists are generally called upon when there is contention about causation, damages, and liability. As their name may suggest, accident reconstructionists recreate an accident's original conditions through a wide variety of forensic and environmental evidence. They may also draw from testimony, photographs, and other forms of evidence. They are one of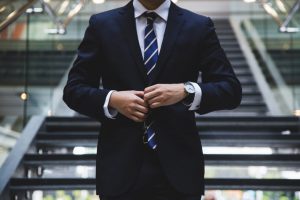 the most frequently called upon expert witnesses in auto accident claims. Accountants are generally called upon when there is contention about damages, both economic and non-economic. Many car accidents leave victims with future, long-term costs that they will have to deal with for the rest of their lives. An accountant can make an accurate assessment of what the victim should expect to pay over time. Medical experts are generally called upon when there is contention about a victim's injuries. It is not uncommon for insurance claims adjusters to argue that victims are exaggerating their injuries. Medical experts can provide their prognosis on the victim's injuries, medical expenses, and treatment options. Similarly, psychologists can assess the probable degree of a victim's emotional and mental pain and suffering as it relates to the injury.
Seeking Legal Help
Were you or a loved one recently injured in a car accident? We at Gattuso & Ciotoli, PLLC may be able to help. Contact us today to schedule a free consultation with one of our experienced New York auto accident attorneys. We draw on over 50 years of combined legal experience to serve personal injury victims as best we can. We proudly serve the Central New York area, including Syracuse, Syracuse, Watertown, Binghamton, North Syracuse, Camillus, Liverpool, Cortland, and Auburn.