How to Deal With Car Accidents in New York Road Construction Zones
Everyone knows to exercise caution in work zones, but few people know just how dangerous work zone accidents can really be. The Federal Highway Administration (FHWA) estimates that the rate of fatal crashes in work zones increased by 3 percent between the years 2016 and 2017 alone. Furthermore, the FHWA estimates that work zones account for around 10 percent of overall congestion and 24 percent of unexpected freeway delays. Every driver will be affected by road construction at some point or another, especially in the state of New York. Do you know how to deal with car accidents in New York construction zones?
New York Construction Zone Laws
Did you know that there were over 700 crashes in New York work zones in the year 2018 alone? These crashes left 13 motorists with fatal injuries and caused 329 injuries to motorists, contractor employees, and NYSDOT staff. State law requires all motorists to slow down, be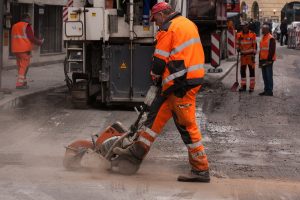 alert, and drive carefully in all work zones to prevent such tragedies. Additionally, motorists must move over a lane whenever safely possible for vehicles along the road displaying red, white, blue, amber, or green lights. These vehicles may include but are not limited to emergency response vehicles, tow trucks, and highway construction and maintenance vehicles. Motorists who fail to comply with these rules may face significant civil and even criminal penalties.
Preventing New York Construction Zone Accidents
The good news is that most construction zone accidents are preventable, just like any other type of accident. For starters, drivers should make sure that they are never behind the wheel if they are not capable of putting their full attention on the road. While distracted driving is one of the leading causes of New York car accidents, the problem is easy to address. Keep your eyes on the road and your hands on the wheel at all costs, making sure to put your phone away before you start driving. Otherwise, you may miss any sudden lane changes, merges, and debris. You should also make sure to adhere to any relevant road rules and regulations, such as speed limits. Stay vigilant by practicing defensive driving techniques, and resist the urge to give in to road rage. Remain calm, patient, and keep an eye out for any work-related debris and construction equipment. Remember that nothing is more important than your safety and the safety of those around you.
Seeking Legal Help
Were you or a loved one recently injured in a car accident in a New York construction zone? We at Gattuso & Ciottoli, PLLC may be able to help. We draw on over 50 years of combined legal experience to serve you as best we can. We proudly serve the Central New York area, including Syracuse, Syracuse, Watertown, Binghamton, North Syracuse, Camillus, Liverpool, Cortland, and Auburn. Contact us today to schedule a free consultation with one of our experienced New York personal injury attorneys. You should never have to pay for someone else's mistakes. We have helped numerous clients successfully resolve their car accident claims. We can help you too.