How to Recognize Medical Malpractice
Most people trust their doctors and nurses to protect their lives with professional care, but not everyone does. Those who lack trust in medical care have either heard about malpractice or experienced the effects of malpractice themselves. The challenge of malpractice lawsuits is determining whether the doctor made a poor decision or an unforeseeable mistake.
To be compensated for malpractice, you will need to prove negligence. A Watertown medical malpractice attorney can help you collect the evidence needed to do so.
The Fine Line of Medical Malpractice
There are legal differences between malpractice, adverse events, and system errors. A health professional can be charged with malpractice if they have breached the standards of care upheld by the medical field. Every health professional is expected to follow certain rules when interacting with patients. This is enforced to protect both patients and doctors.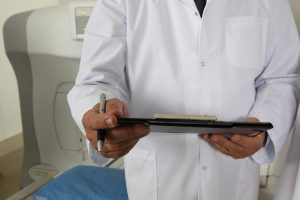 Adverse events and system errors are not considered malpractice. Accidental injuries sustained during medical care are considered adverse events if they are unforeseen or if the medical team took all the precautions required to avoid such injury. If someone receives an infection after surgery, but the surgeons used adequate procedures to prevent infection, they cannot be considered negligent.
System errors are similar to human errors. These are considered genuine mistakes because they are unintentional. The law protects doctors under this rule because no human is immune to making mistakes. It is believed that punishing this type of error would encourage doctors to hide their mistakes, which could lead to further damage.
Common examples of malpractice are failing to diagnose a condition in a timely manner, filling out prescriptions incorrectly, leaving a foreign object inside a patient, or breaching patient confidentiality or consent.
New York Statute of Limitations for Malpractice
When it comes to medical malpractice laws in New York State, there are certain limitations involved. You must file a medical malpractice lawsuit in New York within 30 months after the incident or your case will be invalid. The statute of limitations enforces this rule and restricts minors from filing a lawsuit until they reach adulthood.
Foreign bodies can start the process of a malpractice lawsuit within a year after the injury, but minors must wait two and a half years after becoming adults. New York does not have a screening panel for doctors, but rather, doctors are assigned a lawyer to consult with.
New York Malpractice Attorney
The physical, psychological, and monetary costs of medical malpractice can damage some people for years. Some cases of malpractice leave permanent scars or medical conditions. If you have experienced medical malpractice from a trusted health professional, please do not hesitate to speak with a New York medical malpractice lawyer.
At Gattuso & Ciotoli, we have years of experience in working with people who have suffered injuries from malpractice. We work from Syracuse, New York to give our clients a fighting chance in court, but you can also find legal services in Central New York, Syracuse, Watertown, Binghamton, Syracuse, North Syracuse, Camillus, Liverpool, Cortland, and Auburn. Contact (315) 314-8000 today for free consultation. We will work with you to investigate your situation and defend your rights.