How to Win a Medical Malpractice Case
Doctors and other members of the medical field work day and night to ensure people are in the best of shape. From treating severe illnesses to mending serious injuries, physicians tirelessly find methods for men, women, and children to live better lives. However, under the most tragic of circumstances, some of these people will face new and much more frightening challenges due to one of the simplest and deadliest of errors: medical malpractice.
In these cases, people suffer due to the negligence of a doctor. Some may suffer severe injuries as the result of a routine surgery, while other illnesses are completely undiagnosed during a routine examination. Regardless of the situation, a fallout from medical negligence can inflict tremendous damage and be quite costly.
The Frequency of Medical Malpractice in America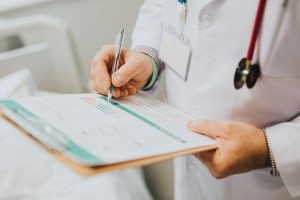 Tragically, medical malpractice is one of the most easily preventable situations that can occur in a hospital or doctor's office, yet patients who suffer from these incidences number in the thousands. According to the American Association for Justice, each year, 440,000 patients die as a direct result of medical mistakes. In an additional report, Health Affairs confirms that one out of three people who are hospitalized will suffer the consequences of medical malpractice at some point.
Building a Successful Case
Although you may have sustained injuries due to medical malpractice, you still need to work hard to prove that this wrongdoing took place. Here are some features that are 100% necessary for the construction of a successful medical malpractice lawsuit:
Definitive proof of negligence: You need to provide proof that your physician broke his/her code of patient care through negligent and potentially dangerous actions.
Expert witness: In this case, the assistance of a person who witnessed this wrongdoing will greatly support your chances of winning.
Proof of injuries: You need to provide photographic and video evidence of your injuries or symptoms.
Once you have proven negligence in the court, your chances of receiving compensation will be much higher than before. For more information, please review settlement options for medical malpractice law.
Personal Injury Lawyer in New York  
We rely on doctors to help us through our smallest and most severe medical problems. Whether people are suffering from chronic illnesses or dealing with the common cold, our healthcare providers help individuals get to their maximum level of health. But the fact of the matter is that the human body is (like any complex machine) extremely vulnerable to the smallest error. In the case of a botched surgery or misdiagnosis, patients can suffer even more pain than before, leading (at times) to disastrous consequences.
Here at Gattuso & Ciotoli, our combined 50 years of legal experience overlays some of the most high-quality legal services to accident victims who live in the vicinity of Syracuse, New York. We value your perspective on your case and your goals for the future and ready to help you receive the justice you deserve, every step of the way. For more information on our four practice areas or details about a claim, contact us at (315) 314-8000 today.