Is Nursing Home Abuse Underreported?
Did you know that elder abuse is responsible for nearly every one in five high-risk emergency room visits by nursing home residents? This is just one of the many shocking facts and figures published in a recent 2019 study from the U.S. Department of Health and Human Services (HHS). Even more appalling is the fact that nursing home abuse in New York is likely underreported.
Nursing home residents are one of the most vulnerable groups of people in our society. These are individuals whose grip on their own physical and mental faculties is beginning to loosen, leaving them more dependent on their caregivers than ever before. This can easily act as a deterrent to them reporting instances of abuse.
As one of the most common forms of elder abuse, nursing home abuse can come in a variety of different forms. It can range from staff members neglecting to assist residents with necessary tasks to staff members intentionally inflicting physical, emotional, mental, or financial abuse—and everything in between. Any form of elder abuse or neglect is unacceptable and has the potential to be dangerous. For instance, a staff member failing to monitor a resident's prescription drugs' side effects or a staff member leaving hazards in the common areas that can easily lead to serious injury or worse.
Reasons For Not Reporting Elder Abuse
According to a 2017 government audit, approximately 25 percent of nursing home abuse and neglect incidents actually never reach the formal complaint process. In other words, they are essentially left unreported. It is important to remember that this is just the amount that we know about—and that it is very possible that the real number is even higher.
The good news: Nursing home staff are provided reporting protections under the Elder Justice Act. Of course, Medicare also requires all medical professionals and administrative staff to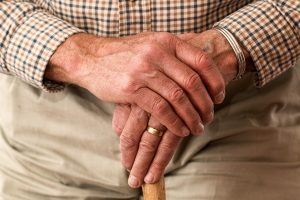 report any potential crimes against nursing home residents. They must also report any serious bodily injury against residents within two hours of the incident. All other crimes must be reported within 24 hours.
The bad news: Nursing home staff are often only as good as the facility itself. If a facility fails to meet reporting requirements, chances are, they have not properly trained the employees who work in their establishment. Many times, nursing homes forego reporting crimes in order to protect themselves from any potential accusations of elder abuse and neglect. They may even go so far as falsifying records.
Seeking Legal Help
Unfortunately, not all nursing homes have their residents' best interests in mind. If you suspect your loved one has been a victim of nursing home abuse and neglect, you have the right to seek legal help and compensation from a New York nursing home abuse attorney. Contact the law firm of Gattuso & Ciottoli, PLLC any time day or night at (315) 314-8000 for a free consultation drawing on over 50 years of combined legal experience. Our offices are based in Syracuse and we proudly serve the Central New York area, including Syracuse, Watertown, Binghamton, North Syracuse, Camillus, Liverpool, Cortland, and Auburn.