Medical Malpractice: More Common Than You Think
Choosing a doctor is a vitally important decision. If you are entrusting someone with your medical care, then you are effectively trusting them with your life. You should never feel unsafe around your doctor. Unfortunately, some physicians are more trustworthy than others. Do you know how common medical malpractice really is?
Medical Malpractice Statistics
According to the Civil Justice Resource Group (CJRG), there is an estimated minimum of 25,000 to 120,000 medical malpractice-related deaths each year. All other causes of accidental death average out to around 98,000 per year, with 46,000 of those resulting from auto accidents and 11,000 from workplace accidents. However, even these medical malpractice numbers are likely to be underreported, as evidenced by the 4:1 ratio of medical malpractice-related deaths and injuries to those reflected in medical records. Furthermore, doctors and hospitals only pay about 20 percent of malpractice-related damages inflicted on their patients. Malpractice premiums cover the rest. All of this is especially egregious when taken into consideration of the knowledge that the courts reduce 70 percent of malpractice awards.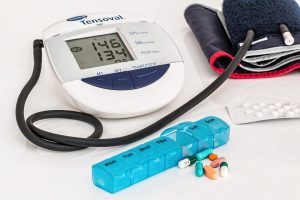 Medical Malpractice and the Law
The American Bar Association (ABA) defines medical malpractice as "negligence committed by a professional health care provider—a doctor, nurse, dentist, technician, hospital or hospital worker—whose performance of duties departs from a standard of practice of those with similar training and experience, resulting in harm to a patient or patients." There is a long list of things that could go wrong, including but not limited to:
Anesthesia errors
Birth, labor, and delivery injuries
Emergency room errors
Failure to diagnose an illness
Failure to obtain proper consent before a procedure
Improper treatment of a disease or illness
Infection
Medication errors
Miscommunication among healthcare professionals
Misdiagnosis or delay in diagnosis
Surgical errors
Being the victim of medical malpractice is traumatizing enough. You may be overwhelmed at the prospect of filing a claim. If you believe you have a medical malpractice case, then you should speak to an experienced attorney immediately. You want a competent legal team on your side. Tell the lawyer everything that happened to you. How did your illness and injury occur? What were the specifics of your doctor's treatment plan? Did you follow all of your doctor's instructions? These are just some of the questions you should answer during your initial consultation. Do not be shy to include any other information you feel may be relevant. If your lawyer feels you have a viable claim, then they will work with you to either settle your case or take it to trial.
Seeking Legal Help
Were you or a loved one recently injured in a medical malpractice case? We at Gattuso & Ciottoli, PLLC may be able to help. Contact us today to schedule a free consultation with one of our experienced New York medical malpractice attorneys. We draw on over 50 years of combined legal experience to serve personal injury victims as best we can. We proudly serve the Central New York area, including Syracuse, Syracuse, Watertown, Binghamton, North Syracuse, Camillus, Liverpool, Cortland, and Auburn.