New York Statute of Limitations for Medical Malpractice Lawsuits
If you suffered injuries from a medical professional, you only have a certain amount of time to file a malpractice lawsuit. This limited amount of time is called the statute of limitations and varies by each state. If you miss the deadline, you may lose the opportunity to receive compensation for pain and suffering, medical bills, and lost wages. A New York Medical Malpractice Attorney can offer you further advice on when and how you should file a lawsuit.
Malpractice Statute of Limitations
A statute of limitations places a time limit on when you can legally file a lawsuit against someone else. Each state has similar statute of limitation laws, but they vary slightly and some come with additional laws that can allow time extensions under special circumstances. Understanding these laws can help you avoid mistakes that may harm your chances of obtaining compensation.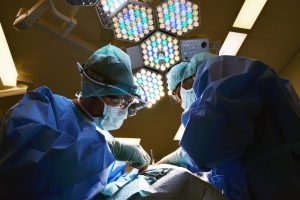 The New York statute of limitations for medical malpractice is two years and six months after the injury. However, this can change depending on the type of malpractice you experienced. The statute of limitations for foreign objects gives you one year after the object was found, rather than the specific date the object was left inside you. This is done because there have been cases in which a patient did not discover a foreign object inside them until several years after the operation.
However, there is an exception on the time limit for foreign object lawsuits. A year-long limit can also start once the facts that led to the foreign object discovery are found. In other words, if a doctor tells you they left an object in your body, this counts as the start of your statute of limitations.
Minors operate under different laws and, therefore, cannot file a lawsuit themselves until after they turn 18. This is why the statute of limitations for minors does not begin until after they become of legal age. However, minors are not allowed extensions beyond 10 years.
How Malpractice is Defined
Several malpractice conditions must be met for the lawsuit to be justified: a legal standard must exist that expects healthcare professionals to treat you with a certain level of care; the healthcare professional must have breached this level of care; the relationship between the breach of care and your injuries must be proven; and any injuries you sustained in the aftermath will need to be shown.
New York Medical Malpractice Lawyer
A Liverpool Personal Injury Lawyer can help you prove these conditions to establish that malpractice occurred and caused your injury. The amount of compensation you need to recover will also be determined and argued for in court. Evidence like medical records, witness reports, and pictures of your injuries may also be used as proof. Your compensation will depend on the severity of your injuries.
At Gattuso & Ciotoli we have over 50 years of experience with personal injury cases like yours. Call us at (315) 314-8000 today for free consultation. Our legal services are offered in Central New York, Syracuse, Watertown, Binghamton, Syracuse, North Syracuse, Camillus, Liverpool, Cortland, and Auburn.