Parking Lot Slip and Falls on Ice
As winter approaches, so do icy parking lots and sidewalks. One of the most common causes for slip and fall injuries, other than wet floors, is slipping on ice. Walking on ice is like walking on a wet floor, there is nearly zero traction between your shoes and the ground. The asphalt that makes up the ground of the parking lot is tough and hard. Falling on this tough asphalt can lead to serious injuries like bone fractures or traumatic brain injuries (TBIs). Talk to a New York Slip and Fall Attorney if this happened to you while you were walking around a parking lot.  
Who is Liable for a Slip and Fall?

 
If you slipped and fell in a parking lot, other public places, or even on a private residence, you may be eligible to sue for compensation. Falls can be serious, they represent at least 21.3 percent of all emergency room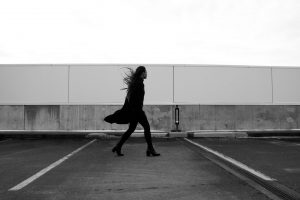 visits. Broken hips and other bone fractures happen in 5 percent of these types of accidents. Severe falls can even lead to TBIs, which may or may not come with long-term impairments. 
Under premises liability law, property owners are expected to maintain a safe property for people to walk on without being unexpectedly injured. For example, a wet floor requires a wet floor sign and an iced-over parking lot should be maintained to prevent a person's chances of falling. This might mean spreading salt on the ice, putting up signs, or removing ice and snow from walking areas. In other words, if the owner did not take reasonable care to decrease your chances of slipping on ice, then that owner may be liable for any injuries you sustained.  
Ways to Prevent Slipping on Ice

 
Probably one of the most unexpected ways to avoid slipping on ice is to walk like a penguin by only taking small slow steps with a shorter gap between your feet when you walk on ice. Many falls can happen when someone walks fast or takes large steps. This can easily lead to a sudden loss of balance, followed by a hard fall. 
Wearing certain boots designed to resist the lack of traction on ice can also help reduce falls. Test the walkways before going on them if you suspect icy conditions. Take advantage of parking closer to the building to reduce the distance you need to walk on ice. 
Slip and Fall Lawyer in New York
Slip and fall injuries can take time to heal from and severe falls may lead to disabling injuries that can last a lifetime. Consider hiring a North Syracuse Premise Liability Accidents Lawyer if you suffered injuries after a slip and fall. You may be eligible to receive compensation for pain and suffering, medical expenses, and lost wages.  
At Gattuso & Ciotoli, we offer clients four different areas of legal practice. Call us at (315) 314-8000 for a free consultation today. We are located in Central New York, Syracuse, Watertown, Binghamton, Syracuse, North Syracuse, Camillus, Liverpool, Cortland, and Auburn.