Should I Go to the Doctor After a Head Injury?
Head injuries can be caused by any kind of violent hit to the head. Car accidents, slip and falls, and workplace accidents are common causes of these types of injuries. Some head injuries result in mild concussions that heal within a short time, whereas others cause traumatic brain injuries that can become disabling. Knowing when you should see your doctor or seek emergency assistance depends on what signs and symptoms you experience. Talk to a New York Traumatic Brain Injuries Lawyer if your injury was caused by someone else.  
Signs of a Traumatic Brain Injury

 
There are noticeable signs of a traumatic brain injury (TBI) that indicate the severity of the damage. You may experience a headache with slight confusion and drowsiness in mild cases, but moderate to severe TBIs tend to induce drastic changes like:
Multiple losses of consciousness

Dilated pupils or one dilated pupil

Nausea with vomiting

Seizures

Slurred speech

Weakness in arms or legs

Poor coordination or dizziness
You should seek medical assistance as soon as you can if you experience any of these symptoms, especially if multiple symptoms are present. The difference could mean life and death or further damage. You may also experience problems in thinking with memory, concentration, attention, and mood.  
Why You Should Seek Medical Attention
The reason it is important to seek medical attention if you suspect a TBI or concussion is because not doing so could potentially lead to worsening symptoms, additional damage, slipping into a coma, or death. Only trained health professionals should be trusted to tell you whether your head injury is serious. Be wary about others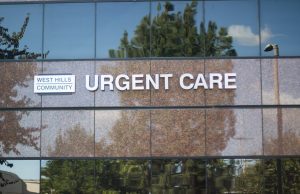 saying you may not need to see a doctor, especially from an insurance company. 
When you do see a doctor, you will likely be asked various questions to assess your mental status. Once your doctor figures out how severe the injury is, treatments for TBI can begin. Treatments for mild TBIs usually only require rest with a few restrictions on certain activities like driving for a certain length of time.  
Moderate to severe TBI treatments are designed to prevent inflammation, bleeding, and less oxygen flow to the brain. This is done to protect your brain from further damage. Medications, surgery, and rehabilitation may be used to prevent damage and help you relearn lost skills. However, in some cases, a person will be left with lifelong disabilities that can be managed with at-home assistance.  
Traumatic Brain Injuries Attorney in New York 
The aftermath of a TBI can be devastating for many people because of the abrupt changes in living. Moderate to severe TBIs are often considered catastrophic injuries when they require prolonged treatments or long-term disabilities. This means that if you suffered this injury due to the negligence of another person, you could be eligible for significant compensation. Talk to an Auburn Personal Injury Lawyer today if this fits your situation.  
At Gattuso & Ciotoli, we possess over 50 years of experience with personal injury claims. Call us at (315) 314-8000 for a free consultation today. We are located in Central New York, Syracuse, Watertown, Binghamton, Syracuse, North Syracuse, Camillus, Liverpool, Cortland, and Auburn.