Should I Take the Insurance Company's First Settlement?
Many people wonder how they will afford all the damages after a car accident. The good news is that New York requires all registered drivers to have no-fault insurance, which automatically covers medical bills, lost wages, and funeral expenses. However, this does not mean your insurance company will offer a settlement that covers all your costs. There are costs beyond short-term medical expenses and lost wages, like long-term treatments and psychological distress, that are usually not covered by no-fault law. Talk to a New York Car Accident Attorney to see if you can obtain a settlement from the insurance company that covers all of your costs.
Reasons to Be Skeptical of Insurance Company Settlements
Insurance companies lose money each time they grant people compensation after a car accident. This is why many insurance providers tend to offer a settlement that covers far less than what someone actually needs to recover financially. Not everyone knows this and most people will accept the first settlement an insurance company offers them.
Be cautious about what your claims adjuster says about the accident, your personal injury claim, and compensation because some have been known to withhold information or wrongfully deny people fair coverage. Assess how much they offer you by comparing this amount to your medical expenses, lost wages, funeral bills, and other financial losses. If you are still unsure whether to accept, try consulting with a lawyer.
Other Types of Compensation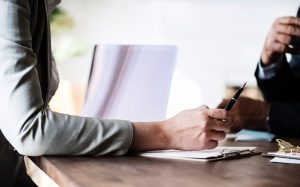 The main focus of compensation tends to be on specific damages, like medical bills and lost wages, but there are other types of compensation that can cover psychological problems after an accident. This is called general damages, the subjective estimation of what you should be paid based on your mental state. You may have heard this before as damages for pain and suffering.
Pain and suffering includes emotional distress, PTSD, infertility, limb amputation, and significant relationship problems. Punitive damages are rare when it comes to car accidents because they are used to punish the accused, but may be used to discourage the other driver from ever driving that recklessly again.
When you add up compensation for specific damages and general damages, the payoff can be far more beneficial than the initial settlement offer.
Car Accident Lawyer in New York
Car accidents can lead to devastating injuries and deaths that require substantial amounts of money for hospitalization, surgery, and funeral expenses. Recovery can add stress to relationships and causes some people to lose their jobs. However, you may not have to settle for less if you talk with a North Syracuse Personal Injury Attorney about your situation after the accident.
At Gattuso & Ciotoli, we have offered four different types of legal services to clients for over 50 years. You can find us in Central New York, Syracuse, Watertown, Binghamton, Syracuse, North Syracuse, Camillus, Liverpool, Cortland, and Auburn. All you have to do is contact us at (315) 314-8000 for a free consultation. Our goal is to thoroughly investigate your claim and build a strong defense by collecting relevant evidence related to your case.