Study Proposes Solution to Parent Medication Errors
Anyone who is a parent knows how scary it can be when their child needs to be taken to the emergency room. Unfortunately, one of the factors contributing to emergency room visits for children involves medication errors by parents and doctors. No parent wants to be faced with a situation like this. The good news is that a recent study has found that there may be a new way to prevent future medication errors. 
However, whether pharmaceutical companies will adopt new solutions depends on them. If your child suffered from a serious medical condition or injury because of a lack of adequate medication warning labels or instructions, consider hiring a Central New York Product Liability Attorney. 
The Dangers of Medication Errors
Medication errors can happen in different ways. Unsupervised children, especially when young, may find medicine and overdose thinking the medicine is some kind of food. Parents caring for sick children may accidentally give their child the wrong dose because of a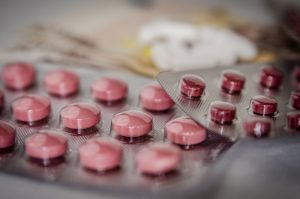 misunderstanding of the instructions. In certain situations, a medicine bottle may fail to provide sufficient warning labels or instructions for parents. Doctors may also provide the wrong dosing instructions, which would be malpractice. 
A startling 70% of emergency room ER visits by children between the ages of 1-2 are because of unsupervised medication usage. To prevent this from happening, be sure to keep your medications sealed shut and high off the ground. Never leave them lying around where your child can reach them. 
To avoid potential misunderstandings of how much medicine to give your child, call your doctor or pharmacist when you have questions or doubts. Not doing so may lead to overdose or serious side effects. 
A Way to Prevent Medication Errors
A recent study by the Department of Pediatrics shifted the blame from parents to pharmaceutical companies. They found that most medication errors by parents could be prevented by better medication labeling like pictograms, simplifying measurement methods, and matching the dosing tool-capacity to dose volume. Most medication errors happen as a result of poor medication labels. 
Taking the extra steps proposed by this study can simplify the dosing and medication-giving process. This could reduce misunderstandings in parents and maybe enough to reduce future medication errors. Poor medication labeling could fall under product liability law when it comes to marketing defects. Depending on the severity of the marketing defect and the damages your child suffered, you may be eligible for compensation. 
Product Liability Lawyer in New York
Dealing with the fact that your child overdosed or suffered life-threatening side effects of prescription medications can be daunting for any parent. Knowing how to handle the legal ramifications of such an event can be important for obtaining compensation for the damages you suffered. To start, talk to a Camillus Product Liability Attorney to figure out whether your case qualifies for product liability. You may be eligible to receive compensation for medical bills or pain and suffering. 
At Gattuso & Ciotoli, we offer our clients four different areas of legal practice. Contact us at (315) 314-8000 today for a free consultation. We are located in Central New York, Syracuse, Watertown, Binghamton, Syracuse, North Syracuse, Camillus, Liverpool, Cortland, and Auburn.