Taking a Look at New York City's Deadliest Intersections
From huge metropolitan landscapes like Los Angeles to tiny seashore hideaways like Vero Beach, every city has its lineup of traffic problems, but the fact of the matter is that each of those places has one or two spots that are (shall we say) notoriously dangerous. Home to millions of people, New York City is definitely a perfect example of a concrete jungle where motor vehicle and foot traffic tend to run wild in certain spots.
Hundreds of thousands of people and equal numbers of vehicles cross the George Washington Bridge, pass through the Lincoln Tunnel, and weave around Central Park on a daily basis. Needless to say, accidents are prone to happen.
For today, let's take a closer look at the deadliest intersection in NYC.
Keeping the Big Apple Safe, One Person at a Time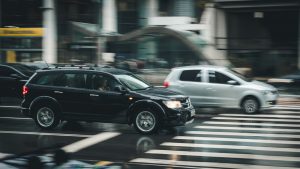 Obviously, the state and city governments are hard at work keeping the population safe, thanks to the Big Apple's Vision Zero initiative, but traffic-related fatalities are still among the top ten deaths in the city. In fact, between 2012 to 2014, 214 people (127 drivers and 87 passengers) died in motor vehicle accidents.
For more information on New York's traffic fatalities and injuries by borough, please review the NYS Health Connector.
Which Intersections to Watch out For
If you live in any of the NYC boroughs, the chances are high that you are fully aware of which intersections to avoid if possible. Here is a closer look at some places you should definitely watch out for during your daily commutes:
Park Avenue and East 33rd Street (Manhattan): This intersection has been deemed the most unsafe place for pedestrians and bicyclists since 1995. Past the midtown marker, traffic signals are minimal, and vehicles plow through a bypass tunnel.
Utica Avenue and Eastern Parkway (Brooklyn): Reports have confirmed six fatalities and 141 accidents over the past two decades.
Webster Avenue and East Fordham Road (Bronx): Officials have documented 123 accidents.
Union Street and Northern Boulevard (Queens): The least dangerous of this group has a confirmed 92 accidents from 1995 to 2009.
Personal Injury Lawyer in Syracuse, New York
In the blink of an eye, a simple drive down the road or major highway can turn into a fight for your life or the life of your loved one. Without warning, you and those you care about can become victims of deadly motor vehicle accidents and suffer from excruciating injuries like bone fractures, which can take a long time to heal and mend. As a result, you will have to reap the consequences, which can include hefty medical bills and an overloading cost of vehicle damages. Simply put, no one should have to suffer through these problems, particularly if the accident was triggered by negligence or malicious intentions.
Although this might be difficult, though, you must remain calm. With the assistance of a lawyer who is experienced with personal injury cases, you can gather viable resources to create a strong case in court.
We at Gattuso & Ciotoli, have more than 50 years of combined legal experience and deliver the some of the most high-quality legal services to victims of a wide variety of accidents in the vicinity of Syracuse, New York. We value your perspective on your case and your goals for the future and ready to help you receive the justice you deserve. For more information on our four practice areas or your legal matter, contact us at (315) 314-8000 today.