The Process of Cross-Examining the Expert of a Defendant in a Medical Malpractice Case
If you have suffered severe injuries as a result of a botched surgical procedure or a misdiagnosis, you have the right to file a medical malpractice suit. Due to distraction and negligence, hundreds of patients suffer severe repercussions ranging from severe, chronic diseases (due to a failure to diagnose) or the embedding of a surgical tool in their body cavities (due to improper surgical technique). Either way, the pain, and suffering you and other people may experience deserves top-notch representation.
However, have you ever considered how this process takes place in court? How does your lawyer cross-examine the expert brought forward by a defendant in a medical malpractice case? Let's take a closer look at the required steps and find out more information.
Requirements for a Strong Medical Malpractice Case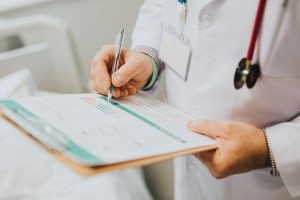 Ultimately, you can determine the outcome of a potential medical malpractice suit based on the precision, clarity, and accuracy of the information regarding the incident. You must prove that you were the victim of negligence, which was ultimately the result of a misdiagnosis, an incorrect prescription, a faulty surgical procedure, or a number of circumstances. Furthermore, you must prove the doctor (or other healthcare professional) directly caused you harm.
To boost the strength of your case, you should also obtain an expert witness, who may provide additional essential details in court.
Tips about Medical Malpractice Lawsuits
To create an effective cross-examination of the expert witness (for the defense), a lawyer (and, to an extent, his/her client) must have a basic knowledge of the medical field. For example, if a patient suffers from a nosocomial infection (also called a healthcare-acquired infection or HAI) due to a surgeon's unclean hands, the lawyer must know the fundamentals of surgical procedures and sanitation techniques.
The Proof Is in the Method
Besides knowledge, though, the prosecution's success also relies on technique. With this added benefit, the lawyer can be prepared to confront the expert witness about the defendant's actions and the failed medical procedure, all the while painting a believable and relatable story for the judge and jurors.
Personal Injury Lawyer in New York  
We rely on doctors to help us through our smallest and most severe medical issues. Whether people are suffering from chronic illnesses or dealing with the common cold, our healthcare providers are here to help individuals achieve their greatest possible health. However, the fact of the matter is that the human body is (like any complex machine) extremely vulnerable to the smallest error. In the case of a botched surgery or misdiagnosis, patients can suffer even more pain than before, leading (at times) to disastrous consequences.
Although this might be difficult, it's important to remain calm.  With the assistance of a lawyer who is experienced with personal injury cases, you can gather valuable resources to create a strong case in court.
Here at Gattuso & Ciotoli, our combined 50 years of legal experience overlays some of the most high-quality legal services to accident victims who live in the vicinity of Syracuse, New York. We value your perspective on your case and your goals for the future and ready to help you receive the justice you deserve, every step of the way. For more information on our four practice areas or details about a claim, contact us at (315) 314-8000 today.