Types of Product Liability and How to File a Lawsuit
Products can cause personal injuries too. This can happen because of a defect in the product you bought or defect in the entire design of the product itself. Either way, if you were injured by a product, you may eligible for compensation. To obtain compensation, you will likely need to file a lawsuit against the manufacturer. If you need help, consider contacting a New York Product Liability Attorney. 
Basics of Product Liability 
Product liability is what holds anyone who was involved in the production and sale of a product liable to any damages suffered by consumers who purchased that product. In this way, the rights of consumers are protected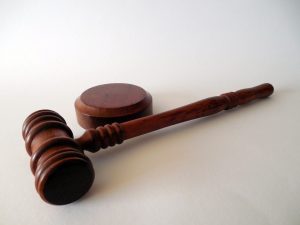 because product manufacturers and sellers are expected to uphold standards that prevent harm to people who use their products. There are three ways products can lead to liability issues.
Design defects exist in the design of the product itself and are what cause harm to the consumer. This could mean a battery that explodes. Manufacturing defects happen during the process of mass-producing the product. For example, a part is misplaced and causes a motorcycle to crash. Marketing defects involve a lack of warning labels or adequate instructions on how to safely use the product. Medications with serious side effects or allergies that fail to put warning labels on the bottles could be liable for damages.
You, as the consumer who suffered damages, will have to prove the product defect, the damages you suffered, and the direct relationship between these two. Once the case goes to court, a risk-utility test or consumer expectation test will often be used to assess liability. A lawyer may be able to help you defend your personal injury claim if these tests are used against you.
When and How to File a Lawsuit
You should consider filing a lawsuit when you have suffered damages from a faulty product. For example, phone batteries should not explode. Collect all the product defect evidence you can and if you decide to hire a lawyer, present the evidence to your lawyer. You will want to collect the receipt, manufacturer name, the product, packaging, instructions, and serial number.
Also, take pictures of your injuries. If you went to the doctor or hospital, try to obtain a copy of your medical records for your injuries. Write down what happened, when, and where. 
Product Liability Attorney in New York
As consumers, none of us expect to go home with our product and be injured by that product. If this happened to you, you could be entitled to compensation for personal injuries and lost wages as a result of your injuries. Filing a lawsuit yourself against a manufacture can be tricky and sometimes overwhelming. If you have questions or are seeking legal assistance, try talking with a North Syracuse Personal Injury Lawyer about what you should do.
At Gattuso & Ciotoli, we offer four areas of legal practice with over 50 years of experience. You can call us today at (315) 314-8000 for a free consultation. We are located in Central New York, Syracuse, Watertown, Binghamton, Syracuse, North Syracuse, Camillus, Liverpool, Cortland, and Auburn. We will work with you to investigate your claim to help you earn the compensation you need to recover.