Using Social Media During Your Personal Injury Claim
According to the Pew Research Center, approximately 72 percent of Americans use some type of social media. That averages out to about 7 in 10 Americans. This number has only grown over time, and it does not show signs of stopping any time soon. While social media certainly has its benefits, it can easily be used against you in a personal injury claim—even if you think you are making the most innocuous of posts. It is important to make sure that you do not inadvertently sabotage your own personal injury case. In this blog post, we will give you a brief overview of what not to do on social media after being involved in an accident.
Pain and Suffering
Many times, the damages you suffer in a personal injury case are rather straightforward. It is hard to argue, for example, with an x-ray of your broken leg after a car crash. However, for many personal injury claims, the largest claim for damages is for "pain and suffering." This is a broad term that applies to any sort of physical suffering you have endured as a result of your injuries.
Obviously, such a definition is rather nebulous and will vary from case to case. As a matter of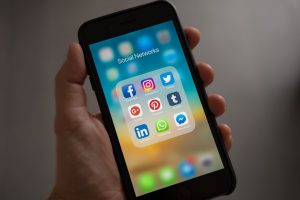 fact, how much pain and suffering you have gone through will likely come down largely to your own testimony. This means that it is up for dispute—and that insurance companies will do anything they can in order to disprove your claims. In this day and age, this means that your claims adjuster will be going through your social media posts. 
Social Media as Evidence
The official discovery process begins immediately after a lawsuit has been filed. At that point, it is possible for all involved parties to demand all available evidence be brought forth. This also includes social media posts and out-of-court witness testimonies. Any refusal to comply can be met with a court order. For this reason, it is very important to be careful with what you post on social media—even if you believe that you have the most stringent possible privacy settings. 
You may believe that searching social media posts constitutes a violation of someone's reasonable expectation of privacy. However, multiple court decisions have set a precedent that this is not the case. This means that insurance companies may have access to past posts that were meant to be shared with "friends" only.
It is very easy for social media posts to be willfully misconstrued or taken out of context. A "TBT" post of you on vacation, for example, maybe argued to be proof that you were traveling after your accident. Or a simple post about you feeling down may be argued to be a confession of guilt. If you are involved in a personal injury claim, try to avoid posting on social media altogether until your case is over—and if you must post, simply stick to the facts.
Seeking Legal Help
Whatever kind of personal injury accident you have recently suffered, you have the right to seek legal help and compensation from a New York personal injury lawyer. Contact the law firm of Gattuso & Ciottoli, PLLC any time day or night at (315) 314-8000 for a free consultation drawing on over 50 years of combined legal experience. Our offices are based in Syracuse and we proudly serve the Central New York area, including Syracuse, Watertown, Binghamton, North Syracuse, Camillus, Liverpool, Cortland, and Auburn.