What Are the Long-Term Effects of Whiplash?
Did you know that around three million people suffer non-fatal injuries in auto accidents in the United States every year? Of all these injuries, whiplash is one of the most common. It can happen in seconds even after the most "minor" crashes. However, it is not uncommon for victims to not fully feel the effects until weeks after their car accident. It can be dangerous to leave whiplash untreated. 
What Is Whiplash?
In the simplest terms, whiplash is a form of neck sprain or neck strain. Generally, this occurs as a result of sudden extension and flexion. It may also include damage to the cervical muscles, discs, intervertebral joints,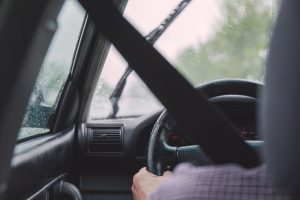 ligaments, and nerve roots. According to the National Institute of Neurological Disorders and Stroke (NIH), the phenomenon is "characterized by a collection of symptoms that occur following damage to the neck, usually because of sudden extension and flexion." 
What Are the Symptoms of Whiplash?
Neck pain is the most well-known and immediate symptom of whiplash. However, symptoms may also include dizziness, headache, injuries to the muscles and ligaments, myofascial injuries, neck stiffness, paresthesias, and shoulder or back pain. Some victims also undergo cognitive, somatic, or psychological symptoms, including concentration impairment, depression, fatigue, irritability, memory loss, nervousness, and sleep disturbances. You may feel the effects of whiplash right away or not until enough time has passed for the cocktail of adrenaline to wear off.
What Happens With Untreated Whiplash?
Generally, any neck or head pain associated with whiplash clears up within a few days or weeks. Most patients find themselves fully recovered within three months, though residual neck pain and headaches are not uncommon. Unfortunately, this is not always the case. According to a 2001 study published in Neurology, almost 8 percent of whiplash victims reported being unable to return to their normal activity levels more than one year after the accident. Such respondents attributed this to the pain and stiffness they experienced as a result of their whiplash. Furthermore, researchers found that certain respondent groups were as much as 50 percent likely to develop chronic disability and handicap following whiplash.
Am I at Risk for Whiplash Injuries?
Most people recover relatively quickly and well from whiplash injuries. However, four groups seem to suffer the long-term effects most severely:
(1) Those with serious injuries— Generally, this includes anyone in a more severe car crash. The larger the injury, the longer the expected recovery time.

(2) Those with reduced neck movement as an initial symptom.

(3) Those who were in rear-end 

car accidents

.

(4) Those who do not seek appropriate treatment— An injury can only heal once it has been recognized and properly treated.

(5) Altogether vulnerable individuals— This includes children, the disabled, and the elderly.
Seeking Legal Help
Were you or a loved one recently injured in a car accident? We at Gattuso & Ciotoli, PLLC may be able to help. Contact us today at 315-314-8000 to schedule a free consultation with one of our experienced New York auto accident attorneys. We draw on over 50 years of combined legal experience to serve personal injury victims as best we can. We proudly serve the Central New York area, including Syracuse, Syracuse, Watertown, Binghamton, North Syracuse, Camillus, Liverpool, Cortland, and Auburn.