Common Types of Car Accident Errors
There are several types of errors that can happen before and after a car accident. Avoiding certain errors may help you prevent a car accident, but if you do end up in an accident caused by another driver, there are other errors to avoid. Certain mistakes made after the accident can lead to less compensation and may hurt your legal defense against the other driver. Feel free to talk with a New York Car Accidents Lawyer if you have any questions about what to do after an unexpected car accident. 
Errors Before the Car Accident
Everyone makes mistakes, and no one is perfect. Mistakes can happen, and some mistakes can lead to an unexpected car accident. However, being aware of some of the most common errors made, before a car accident, may be able to help you avoid experiencing an accident yourself. 
Some of the most common errors leading to car accidents involve recognition errors, decision-making errors, and nonperformance errors. Recognition errors have led to 41% of car accidents. These include inattention, distractions, and inadequate surveillance of the road and where other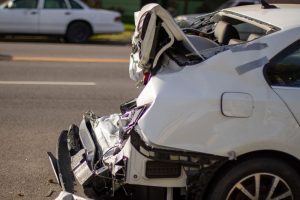 vehicles are. Inattention can happen from feeling tired or zoned out. Distractions can happen from texting, using a GPS, arguing with someone over the phone or in the car, and eating while driving. 
Decision-making errors make up about 34% of car accidents. These types of errors include driving too fast for curves on the road or weather conditions, misjudging other driver's speeds or gaps between traffic, and making false assumptions about what another driver is about to do. Misjudging other drivers is common when merging into traffic.
Nonperformance errors represent a minority of car accident causes, but they are still significant. They include sleep deprivation as the highest cause. 
Errors After the Car Accident
Errors made after a car accident are easier to control and can lead to worse legal outcomes or less compensation for the damages you suffered. Common legal errors involve admitting fault to the driver or police for the accident. Admitting fault can be used against you heavily in court, which can prevent you from obtaining compensation.
Failing to call the police and failure to obtain a police report copy can make obtaining compensation extremely difficult. Insurance companies are more likely to reject your car accident claim. Not calling paramedics or not seeing a doctor is another common mistake. Without any doctor's visit, you have significantly less proof of your injuries. 
Personal Injury Attorney in New York
Recovering from all the physical and financial damages from a car accident can be overwhelming. Consider hiring a Liverpool Personal Injury Lawyer if you have encountered obstacles to obtaining compensation from your insurance company. Depending on the severity of your injuries, you may be able to receive compensation for medical expenses, pain and suffering, and lost wages. 
At Gattuso & Ciotoli, our team of lawyers has years of experience with car accident claims. Call us at (315) 314-8000 for a free consultation today. We are located in Central New York, Syracuse, Watertown, Binghamton, Syracuse, North Syracuse, Camillus, Liverpool, Cortland, and Auburn. Our team will work with you to help you collect the evidence you need for a strong claim.