The Real Risks of Not Wearing a Seatbelt
Seatbelt laws were not always commonplace, and many people today still question their use. Not wearing a seatbelt may seem fine until an unexpected car accident happens. The injuries people sustain from not wearing a seatbelt are often more severe than injuries sustained while wearing a seatbelt. Ejection from the vehicle and impacting hard objects are common consequences of not using a seatbelt. If you suffered injuries as the result of a negligent driver, try contacting a Central New York Personal Injury Attorney.
Consequences of Not Wearing a Seatbelt
In 2017, an average of 2,549 people died from a car accident because they were not wearing a seatbelt. Numbers like these have swayed the general public to increase their seatbelt use to 89.6% in 2018. For those who do survive car accidents without a seatbelt, they tend to suffer serious injuries like brain damage, spinal cord injuries, and bone fractures.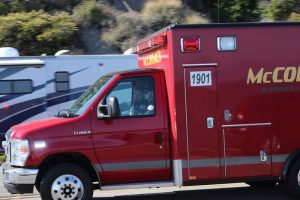 Ejection from the vehicle is most common for people who do not wear a seatbelt while sitting in the front seats. This means the person will impact the tough glass of the windshield and then strike a nearby object like the ground with full force. The broken glass of the windshield will lead to lacerations along the body and limbs while the impact itself is likely to cause damage to the skull or spine. Fractures to the skull or spine can cause traumatic brain injuries (TBIs) and/or spinal cord injuries, which can lead to lifelong impairments.
However, this would be the best-case scenario because most people who are ejected from the vehicle are killed upon impact. Some people think airbags will stop this from happening, but the force from an airbag itself has been known to kill people who are not wearing a seatbelt.
What Seatbelts Actually Do
Seatbelts may not seem like much compared to airbags, but what they do is lessen the blow against any object in front of the person. The biomechanics of seatbelts demonstrates that seatbelts work by scattering the built-up energy during a car accident. This energy is scattered throughout the person's body rather than towards the head and torso alone.
The head, chest, and waist are secured down to the seat upon impact. Airbags serve as extra cushioning to soften the blow to the steering wheel or dashboard. A direct impact to an airbag without a seatbelt is much more brutal.
New York Car Accidents Lawyer
If you suffered severe injuries after a car accident caused by another driver, talk to a Syracuse Car Accidents Lawyer today. You could be eligible to receive compensation for pain and suffering, lost wages, and medical expenses. Insurance companies will offer some compensation, but not every insurance company will be able to cover all your needs if your injuries have led to long-lasting damage.
At Gattuso & Ciotoli, PLLC, we offer our clients four areas of legal practice. Call us at (315) 314-8000 for a free consultation today. You can find us in Central New York, Syracuse, Watertown, Binghamton, Syracuse, North Syracuse, Camillus, Liverpool, Cortland, and Auburn. Our goal is to help you earn the compensation you need to recover.