The Specifics of Medical Malpractice in New York State
Whether visiting a doctor for a routine checkup or a hospital for a surgical procedure, seeing a medical specialist is beneficial to ensuring you live a long and healthy life. Nevertheless, medicine itself is a highly risky business, as these professionals are not dealing with computers, vehicles, or canvas. Instead, doctors and their helpers are dealing with the most complex and sensitive machine of all: the human body.
In the end, one tiny error can inflict tremendous damage. Medicine does not always work in specifics, making the risks higher for both patient and doctor alike. In some cases, doctors might be negligent in their practices, while, in other situations, they will take as much care as they can to prevent an impending tragedy.
Here is a closer look at some specifics of medical malpractice laws in New York State.
Details about Medical Malpractice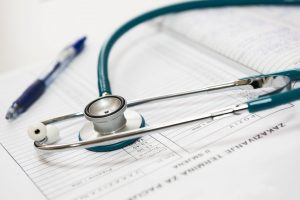 Medical malpractice can be a thorn in the sides of many physicians. Due to this constant reminder of repercussions for accidents, these men and women can feel constant anxiety during their work schedule. Here is a closer look at the complexities of these laws in the State of New York, as presented by the NY American College of Physicians:
New York is not one of the 35 states that have a medical malpractice dollar cap.
The state does not offer provisions regarding apologies extended to patients following an accident.
New York cases are not passed through screening panels prior to court hearings.
The NYACP also states that patients must adhere to the two-and-a-half-year statute of limitations to file a proper claim in court, which also does not extend a list of qualifications for witnesses.
The Significance of Expert Witnesses
One of the most important components in a medical malpractice case is an expert witness, another doctor (in this case) who has expertise in the procedure that injured the plaintiff. Different issues in these cases involve debates about proper surgical techniques, which require inspections by other doctors who specialize in the same field as the defendant.
How Will I, the Patient, Be Compensated?
Medical malpractice cases are tricky for patients, so hiring a lawyer with experience in these issues is highly recommended. After expert witnesses have provided their reports of the failed procedure, you can attempt to reach a settlement. Keep in mind that your case will have to pass through a screening board beforehand, which means this process will be much smoother.
Personal Injury Lawyer in Syracuse, New York
As you go about your daily business, life can take a dangerous turn when you suffer from a severe injury. From slip-and-fall accidents and chemicals burns to traumatic brain injuries and whiplash, you can potentially face a horde of problems due to the negligence or ill intentions of one or more people. If you or a loved one has sustained injuries after enduring an accident of some sort, you will no doubt feet terrified and unsure of what steps you should take next.
Although this might be difficult, though, you must remain calm. With the assistance of a lawyer who is experienced with personal injury cases, you can gather viable resources to create a strong case in court.
We at Gattuso & Ciotoli have more than 50 years of combined legal experience and deliver the some of the most high-quality legal services to victims of a wide variety of accidents in the vicinity of Syracuse, New York. We value your perspective on your case and your goals for the future and ready to help you receive the justice you deserve. For more information on our four practice areas or your legal matter, contact us at (315) 314-8000 today.